So Where Do I Start?

My 4-part evolving course to help your business take advantage of all the amazing opportunities that Facebook marketing has in store for you.  The  course structure is always as up to date as possible for an individual or a group of people in a classroom setting.  SoLoMo Science is proud to be certified through Facebook's global education and certification program.
I also am a former course instructor for both the Sandoval County Chamber of Commerce and the Westside Chamber of Commerce. I am passionate about explaining the nuances of a breakthrough technology, still in it's infancy.  In 2004 Facebook had 650 users, I've been studying it since the start.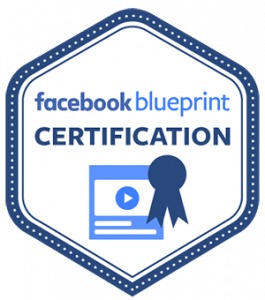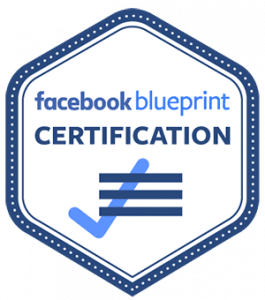 I tend to have most courses in my home state but feel free to contact me to set up an out of state session.  You have the option of taking any of the 4 modules individually or taking the full 4-module course at a discounted rate.  Below are the modules, module descriptions and rates for each pricing group.  Do not hesitate to contact me if you have any questions.
What is Facebook?
Pages VS Profiles VS Groups What's the difference? Which one is right for me and my business?
Privacy Concerns & Account Settings Everyone's real issue when something holds you back from posting.
Facebook rules and guidelines Boring, but necessary. Quick and painless though.
Finding "friends" on Facebook How to organize and categorizing those friends.
Facebook's 5 Guiding Principles This is the basis of strategy from the mouth of Facebook. With a little twist of SoLoMo Science in there.
Definitions Cover Photo, Profile Photo, FB Custom Tab/App, Timeline, Newsfeed, FB Chat, Ticker, FB Ads,Tagging, Check-in and many more.
...and much more
HOT
Building a page
Identifying your audience The most important step to your FB strategy.
Connecting with people
Engaging my audience
Influencing friends of fans
Optimizing Your Page - Setting a Vanity URL- Editing details- Categorizing your page - How to integrate Email Marketing and Blogging Programs with Facebook
Social Plug-Ins What are Social Plug-ins and how do they benefit my page?
...and much more
HOT
3rd party software There are many tools out there that help streamline your Facebook marketing efforts. I'll give you a whole list of them.
Contests, Promotions & Offers How to run them, and your options.
B2B Interaction
"Use Facebook as..."
Blog commenting
Interest Lists - Why have them- Setting them up and using regularly
Page Insights Reviewing, analyzing, exporting & saving results.
...and much more
HOT
Facebook Ads Power Editor vs Self-Serve Ad Tool
Using Power Editor
Split test ads
Custom Audience Did you know you can upload an email list to Facebook and target those email addresses in ads you create?
Look-a-like audience
Partner Categories
Graph Search A very powerful tool still in its infancy stage. I'll show you how powerful and what it means for your business.
Ad Reports
HOT
Per Module Pricing


Tier 1

$275

Up to 5 people in attendance

HOT

Tier 2

$500

Up to 10 people in attendance

HOT

Tier 3

$900

Up to 20 people in attendance

HOT

Tier 4

$1,200

More than 20 people in attendance

HOT
Full Course Pricing


Tier 1

$800

Up to 5 people in attendance

HOT

Tier 2

$1500

Up to 10 people in attendance

HOT

Tier 3

$2800

Up to 20 people in attendance

HOT

Tier 4

Custom Quote

More than 20 people in attendance

HOT
Now that you have an idea for what we go over in the Facebookology course, here are a few pricing sheets for group rates.  The 1st one is based on a complete 4 module course.  This runs anywhere from 4-5 hours and can be split up into 2 or 4 separate classes.  Depending on time available for the business I can be very flexible with this.
The 2nd price sheet is if a business just wants to take 1 or 2 or even 3 modules without the complete series.  I normally recommend against this but have it available as an option.  I recommend against this for a few reasons:
Each course is between 1-1.5 hrs. and are skill based.  Each course however is designed to build upon the previous one for better understanding.

Even though you may assume you know everything that we go over in the 1st and/or 2nd module, I always find someone who when we apply this knowledge to a more advanced course, we get drawn back into re-covering a topic that was discussed in a previous course and this eats up valuable time from the more advanced course.  Each module is jam-packed with information and time is always of the essence so keep this in mind.  

Facebook is constantly changing or upgrading features, adding new ones, or removing old ones.  This then shifts the information provided in each module.  If you feel that you may know everything an early module, you may find it surprising when Facebook flips the script and alters how it was done in the past.
*Recommendation – Sign up for the full series of modules and get a GREAT discount on pricing.
Tier 1
$800
Up to 5 people in attendance
HOT
Tier 2
$1500
Up to 10 people in attendance
HOT
Tier 3
$2800
Up to 20 people in attendance
HOT
Tier 4
Custom Quote
More than 20 people in attendance
HOT
Tier 1
$275
Up to 5 people in attendance
HOT
Tier 2
$500
Up to 10 people in attendance
HOT
Tier 3
$900
Up to 20 people in attendance
HOT
Tier 4
$1,200
More than 20 people in attendance
HOT